This seasonal non-exempt position is responsible for performing a variety of operational tasks involving de-icing, equipment operation, snow removal, and site management; perform related work as required.
Well Done Landscapes is currently seeking an experienced Snow Foreman to join the team. If you are interested in finding snow removal jobs this winter, this one may be right for you. Read below to find out more about this position!
What You Will Be Doing
This leadership position requires at least two years of snow removal experience, similar to duties in our job description. As a Snow Foreman, you are responsible for your crew, administrative tasks and snow removal. Below, we have listed several duties that are part of the job. These duties are not limited to the ones listed, to view our full job description please refer to the PDF document on the page.
Lead a work crew

Perform snow removal functions (e.g. plowing, shoveling, ice picking, etc.)

Safely use snow removal equipment (e.g. snowblowers, ATVs, skid loaders, etc.) and other power and manually-operated equipment

Attend safety meetings

Complete administrative duties (e.g. time keeping, equipment inventory, etc.)

Maintain clean and safe job site

Complete assignments within man hour goals without sacrificing quality

Report issues to Snow Route Supervisor

Available to work "on call", which may entail long and irregular hours, depending on the weather

Apply deicing chemicals to driveways and roadways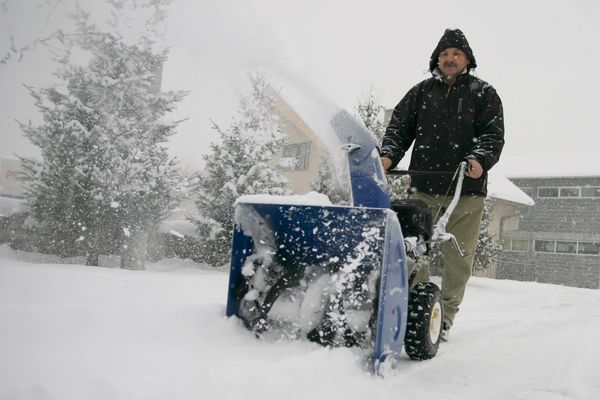 Physical Characteristics
Frequent standing, walking and crouching on narrow and slippery surfaces

Walking for long distances on uneven and sloped surfaces

Working in extremely cold and freezing conditions for long periods of time

Carrying objects, tools and equipment that weigh up to 50 lbs
Special Notes
A valid class C driver's license is required at the time of appointment and must be maintained throughout employment for this position

Each candidate is subject to a background check and/or drug test prior to the appointment
After reading through these responsibilities, you may learn more about this job in the PDF file on the page. We recommend that you read the descriptions carefully. Background checks and/or drug tests are required for this position. Please contact Well Done Landscapes at (508) 202-1660 if you have any questions.
Our local community needs and wants people like you who want to help out during the winter season. Apply now for our Snow Foreman position through our online application if you're interested in learning more about what the job entails. Well Done Landscapes is pleased to have you on board!