From ClifRock water and fire features, to a new deck, patio, or walkway, Well Done Landscapes is your partner for complete hardscape design in Southeastern Massachusetts. With more than a decade of experience as a trusted local landscaping company, we'll work with you to design your dream outdoor kitchen!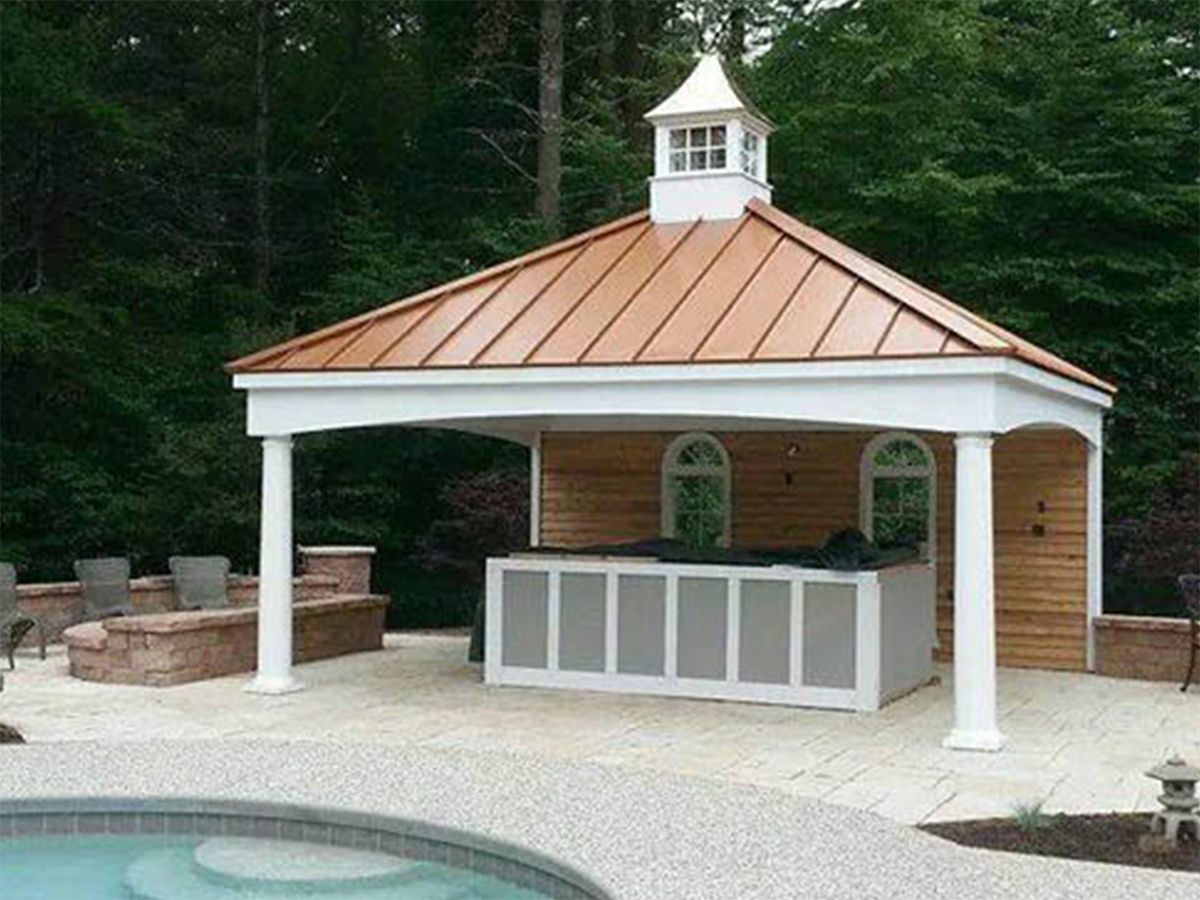 Your Outdoor Kitchen Design Partner
Your backyard carries a tremendous amount of potential, and Well Done Landscapes can help you realize it to the fullest. Regardless of your vision for your backyard — a new patio, new walkways, a beautiful and functional new outdoor kitchen, or any other possibility — we have the experience in hardscape design and landscape construction to make it happen.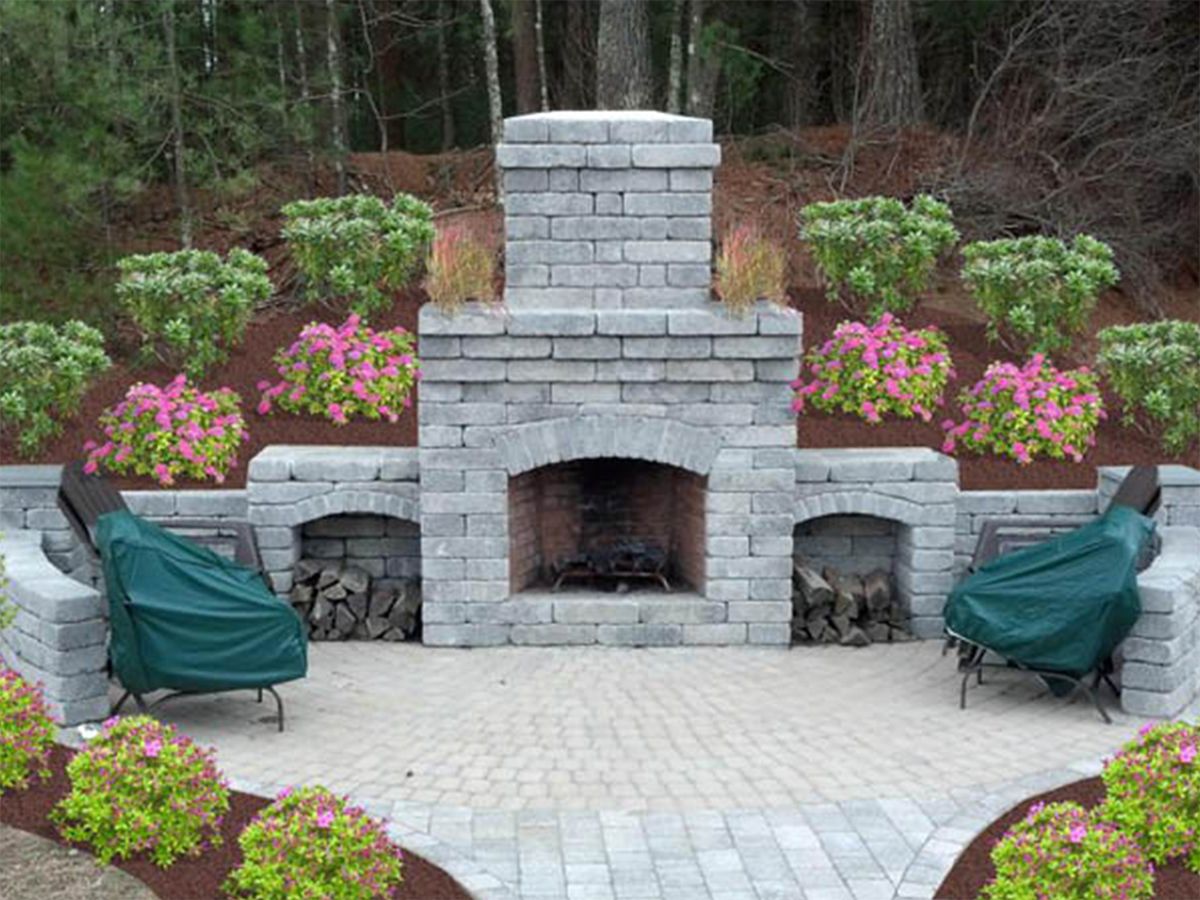 A Great Design Begins with Great Planning
We believe in treating each hardscape design project as a work of art, combining modern technology with an appreciation for old-world techniques to create a beautiful finished project. For a larger-scale project such as designing and creating an outdoor kitchen, we begin by working with you to thoroughly plan out your outdoor kitchen design, and we can deliver a rendering to ensure satisfaction with the final product.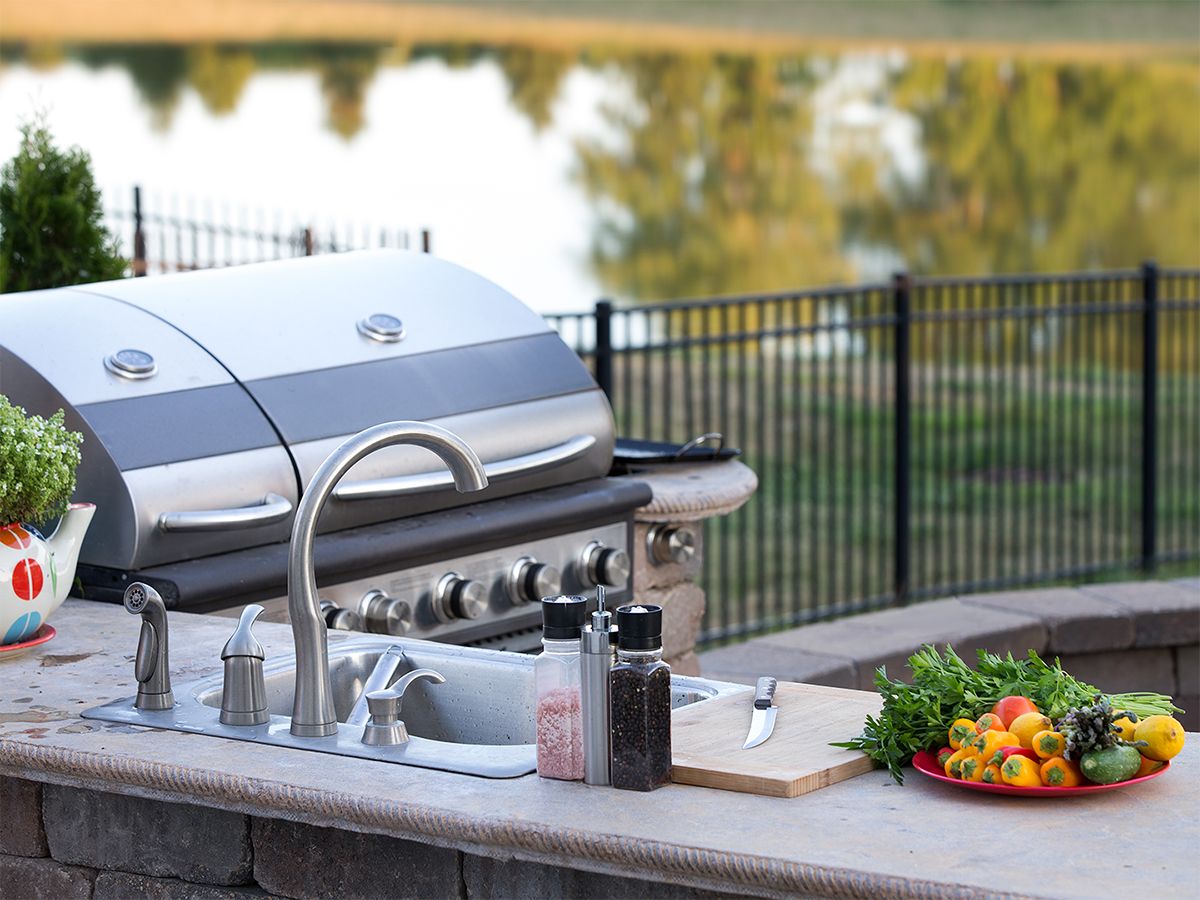 Why Choose an Outdoor Kitchen?
There are so many reasons for installing an outdoor kitchen at your home! Outdoors kitchens make for a fantastic entertainment area, combining the amenities of an indoor kitchen with the relaxation of the great outdoors. Outdoor kitchens are a fantastic option for expanding your living space and increasing the value of your home, allowing more creativity in your cooking with grills or smokers, and of course, providing an entertainment space your friends and family will absolutely love!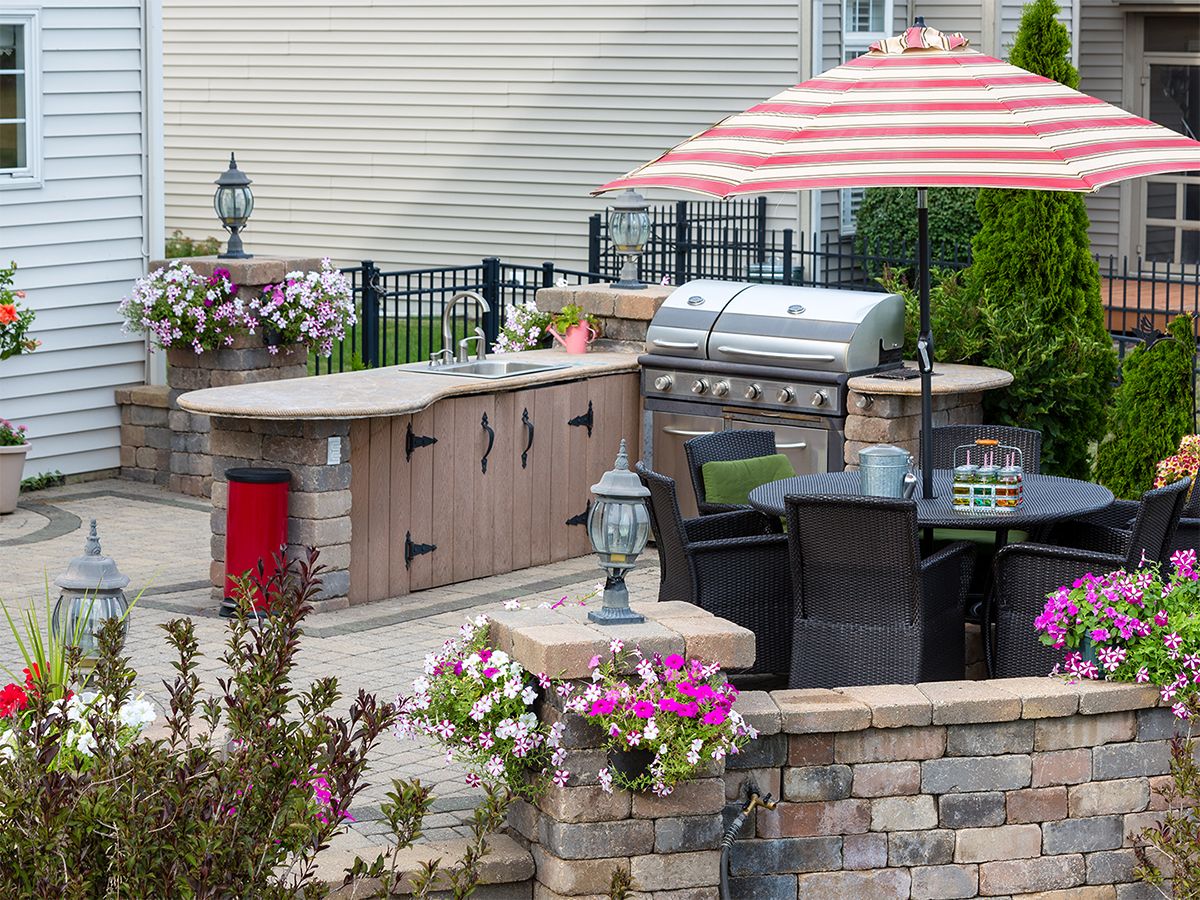 The Possibilities of an Outdoor Kitchen
Whether you want to utilize a small backyard to the fullest or you have extensive design ideas for a large backyard, an outdoor kitchen is a perfect solution that is full of possibilities. Different combinations of cabinets, tables, seating, and appliances such as sinks, refrigerators, and grills can be customized to your exact preferences to make a space that works for you and your family. Regardless of your design tastes or your desires for your patio space, an outdoor kitchen design can be tailored to your exact needs!
Contact Well Done Landscapes to Get Cooking!
When you're ready to finally start on that outdoor kitchen you've always wanted, Well Done Landscapes is ready to help! We have more than a decade of experience in providing Massachusetts homeowners with professional hardscape design services, and we're your partner for outdoor kitchen design in Lakeville and the surrounding areas of Southeastern Massachusetts.
Get in touch today to tell us about your design vision and receive a free quote!