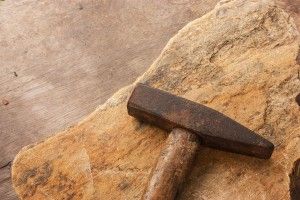 Masonry is a stunning addition to any landscape design, but even if your retaining wall, patio, or chimney was installed with perfection, over time the mortar wears thin from exposure to water and fluctuating temperatures. The result is a sunken walkway, a leaky chimney, or a failing retaining wall. Instead of sparing the expense to completely redo your hardscapes, our masonry repair will save you money, frustration, and all the problems caused by worn out mortar.
With over a decade of experience, we have what it takes to not only repair your stonework, but to do it with perfection. We restore the integrity of the structure without taking away from its original design, thus providing you with a strengthened system that you can really count on. Our professionals are passionate about hardscaping and masonry repair and always honest about our abilities, our prices, and our work so that you know you are getting a team that is working for you, not for your money.
Have a patio that needs repointing? A walkway that has sunk over time? Need new or replacement retaining wall construction? Crumbling brick steps that are presenting a safety hazard? Experienced, passionate, honest and friendly, Well Done Landscapes provides you with the masonry repair your property needs to be safe, beautiful and lasting.
We treat our customers like family, and for this reason, we have become Massachusetts' Top Rated Local® landscape and construction experts for hardscape design and repair.
It's time to get the property of your dreams. We can help you get there. Contact us today and see what we can do for you!